Custom and Unique Metallic Epoxy Coating for Commercial and Industrial Floors
If you are looking for an affordable way to protect your business's floors, metallic epoxy floors can be your solution. Metallic epoxy creates a marble-like effect on your floors. However, unlike marble, epoxy is a durable floor coating that stands up to scratches and stains.
At Black Rhino Surfaces, we are committed to providing customized metallic epoxy and commercial epoxy flooring services in Washington DC, Maryland and Virginia areas.
Metallic epoxy flooring mimics the unique look of a marble floor without sacrificing durability. Whether a garage floor, beauty salon, or the floors of an auto dealership, metallic epoxy transforms the dull concrete floor of any industrial building into a luxury, a high-gloss floor that resists scratches, won't dull over time, and is easy to clean and maintain.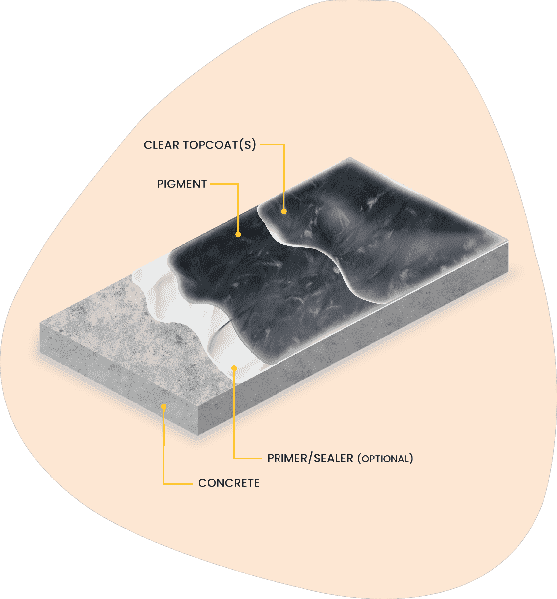 Best Types of Metallic Epoxy Floor Applications
Metallic epoxy is not just for looks. It also strengthens the concrete surface. As a result, it makes the concrete floor resistant to standard wear and tear common in commercial and industrial buildings. If you are looking for commercial kitchen flooring, check out our highly durable urethane epoxy coatings.
Here are some of our most common metallic epoxy floor installations: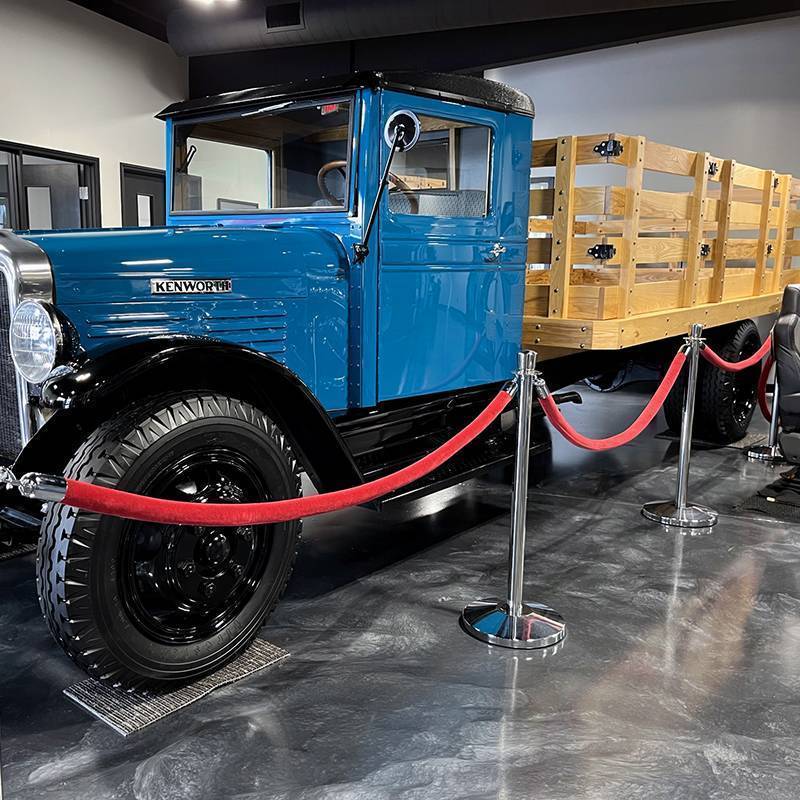 Heavy cars can damage a concrete floor over time. Your showroom must be impeccable at all times because a spotless shiny showroom means more sales.
Metallic epoxy floors contain a special coating that remains shiny and glossy without much maintenance. Plus metallic epoxy prevents damage and stains, and makes accidental spills easy to clean up.
Warehouse floors undergo wear and tear from foot traffic and heavy machinery. As a result, the concrete surface of the floor can end up scratched or chipped, creating a dangerous work environment. Durable metallic epoxy floors withstand impact from falling pallets and constant machine movement.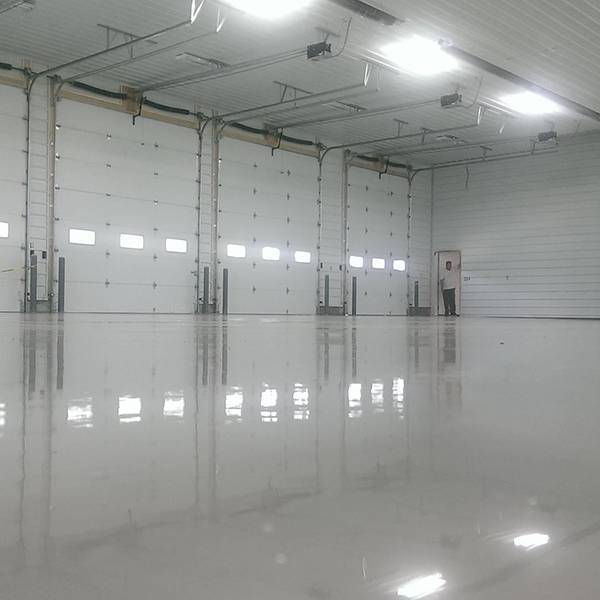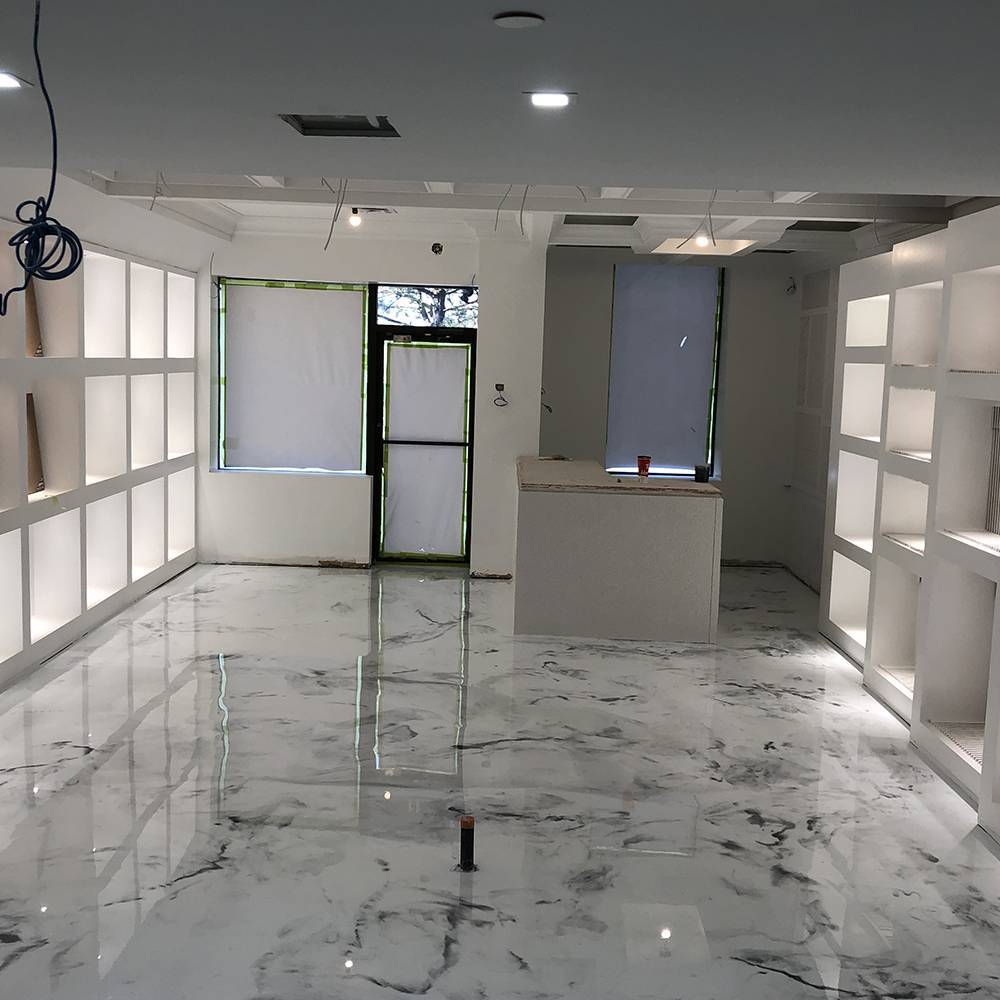 Metallic epoxy floors help stores look luxurious while protecting the floors. Metallic epoxy prevents scratches on the floor from shopping carts and fallen items. Concrete floors also provide a non-slip surface to keep employees and customers safe.
With students and staff walking the halls, safety is critical. Don't let rainy weather or spills lead to slips and falls. Slip-resistant metallic epoxy floors protect students from slippery conditions.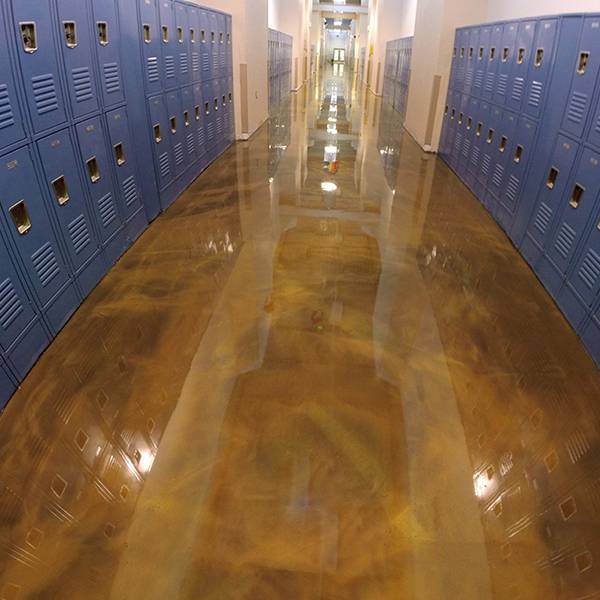 Educational: Universities, Schools
Get a Quote
Get your flooring project done right, on time, on budget, right from the start.
Whether you need a new floor for your office or warehouse, or are looking to upgrade your existing commercial floors, we have the experience and expertise to get the job done right.
Services
Concrete Flooring Services for the most demanding projects
Frequently Asked Questions About Metallic Epoxy Flooring
WHAT ARE THE BENEFITS OF METALLIC EPOXY FLOORS?
Metallic epoxy floors provide the high-end designer marble look with unmatched durability and stain resistance. The epoxy coating protects your floors, prevents chips/cracks/dents and will not stain for a long period.
IS METALLIC EPOXY BETTER THAN OTHER TYPES OF FLOORING?
Compared to other types of flooring, metallic epoxy floors offer total design. You don't have to choose between easy maintenance, affordability, and a luxurious-looking floor: metallic epoxy does it all! Choose the base stain color and contrasting accent colors to create a unique floor that will stand the test of time.
Where are Metallic Epoxy Floors most commonly used?
Metallic Epoxy Floors are a popular choice for consumer facing businesses like salons, hotels, auto shops, offices, hotels and shopping malls. The natural lustre combined with it's durability make it an ideal choice.