HIGH TRAFFIC COATINGS IN Washington DC, Maryland and Virginia areas

Prevents dirt and moisture from penetrating the surface

Protects your floors against wear and tear

Tough durable flooring solution
Benefits of Heavy Traffic Coating for Commercial and Industrial Concrete Floors
Heavy traffic coatings waterproof and protect various commercial and industrial concrete surfaces. With the help of the Black Rhino Surfaces team, these products render the underlying surface impervious to harm and improve its overall lifespan.
Please speak to our team about the ideal floor solution for your business's unique needs.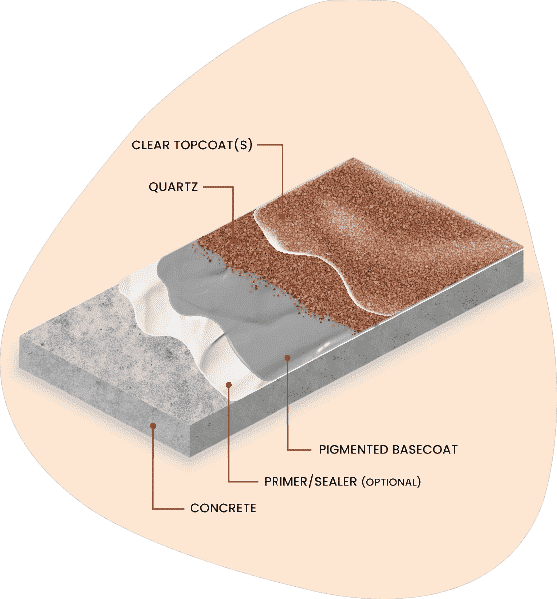 When it comes to high-use areas and floors, Black Rhino Surfaces heavy traffic coating in Washington DC, Maryland and Virginia areas:
Improves the lifespan of your surfaces

Waterproof

Protects against everyday wear and tear due to the impact of vehicles
Best Types of Heavy Traffic Coating Applications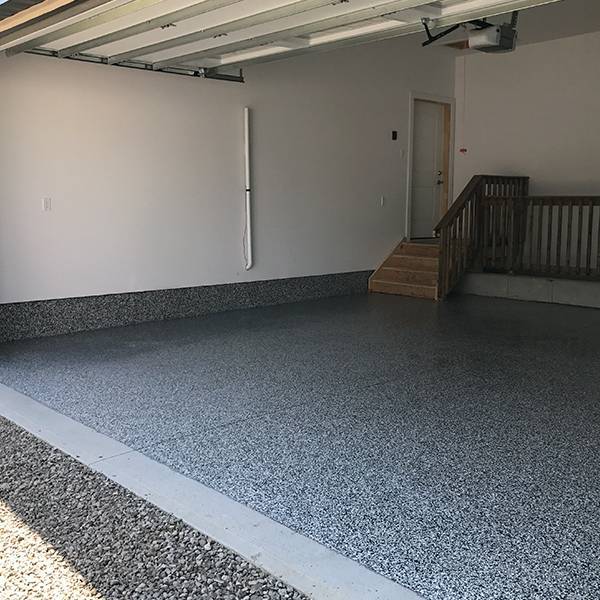 High traffic coatings that include elongated fibers are ideally suited for parking garages. The threads strengthen the sealant and prevent the pressure from transferring into the substrate.
With less stress on the supportive structure, your concrete floor will last longer, and so will the building.
Ramps take much strain, whether for loading or off-loading cargo, as access points to buildings or as part of a traffic system. Heavy traffic coatings from Black Rhino Surfaces improve safety on your ramp by increasing traction.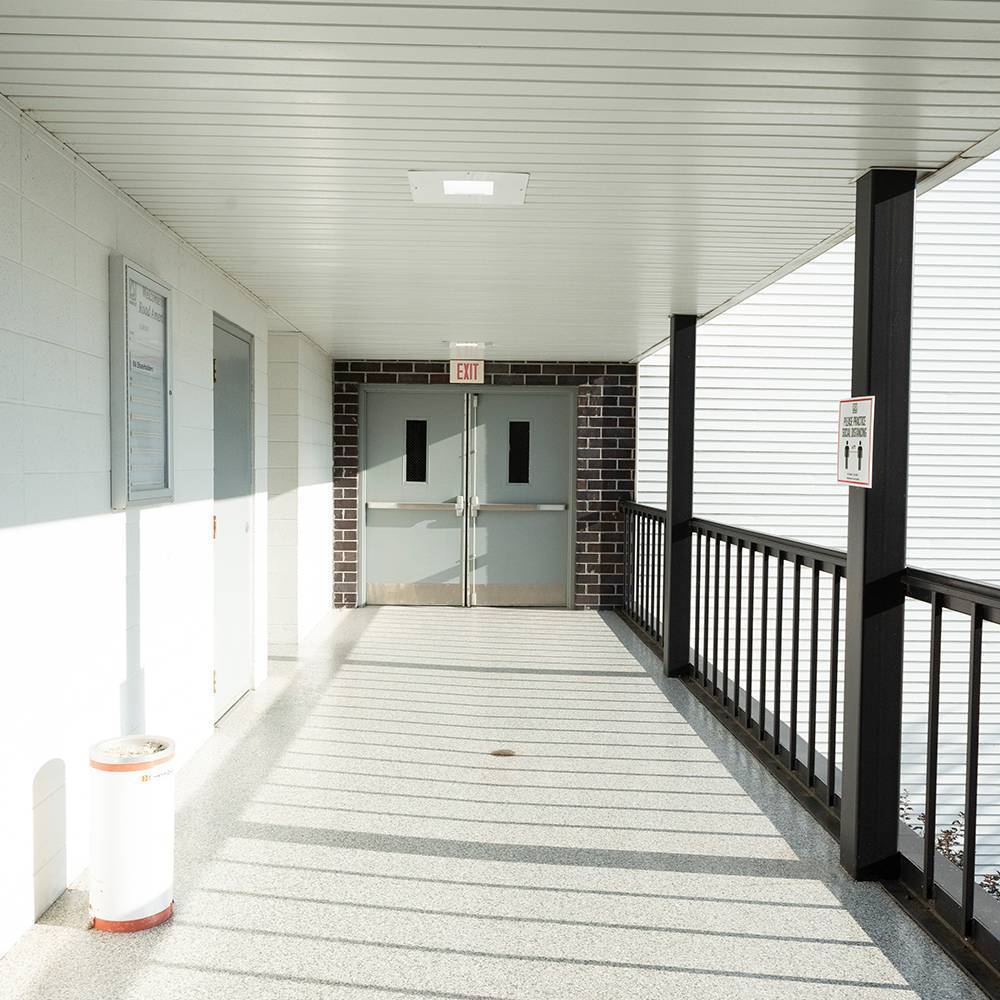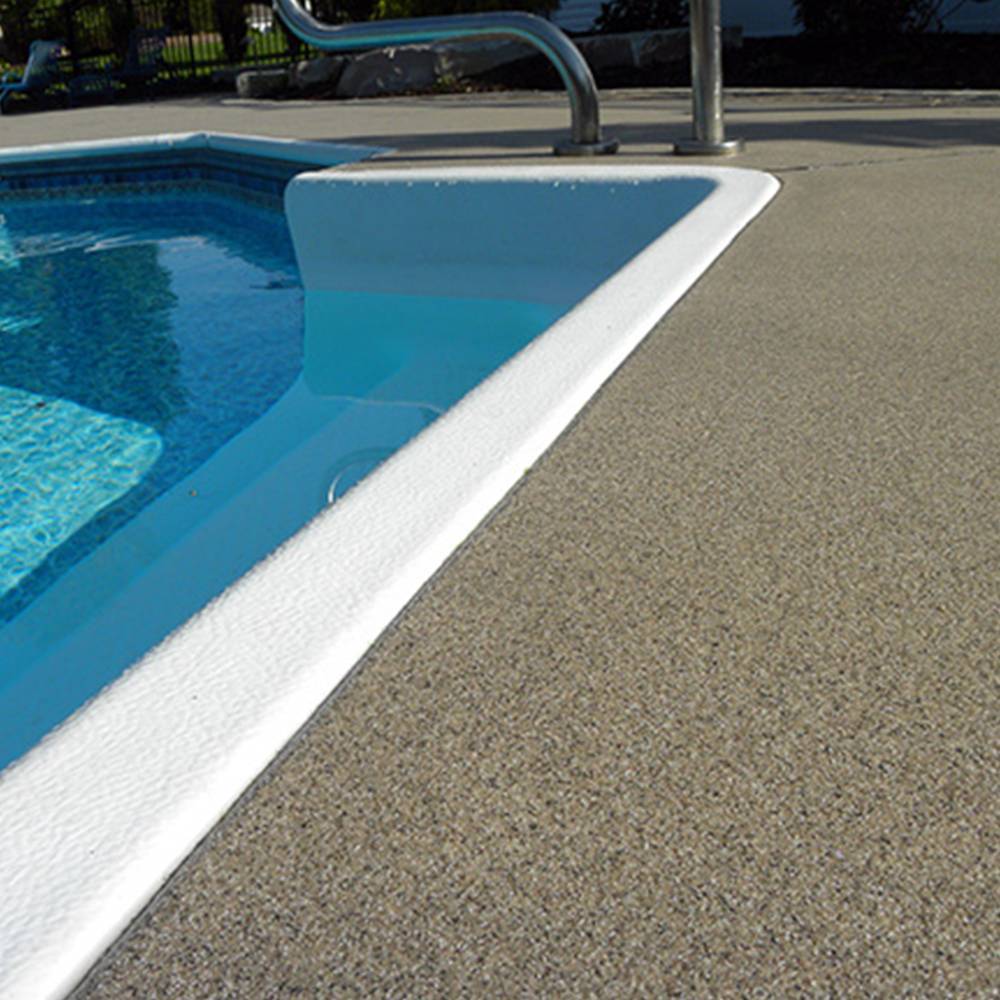 Pool Decks are usually high-traffic areas and face a constant onslaught from the elements. The UV protectant within the sealant prevents fading while the product waterproofs the deck and protects it from chemical spills and other corrosive effects.
HOW IT WORKS
Contact us to schedule your free site visit from a Black Rhino Surfaces installation specialist
Our team members will discuss the benefits of using a high-traffic coating, recommend the best option for your needs, and provide a comprehensive estimate
Our specialist then schedules the appropriate time and date for the project at your convenience
Our team moves in and prepares the floor
They lay the membrane and then apply the coating layer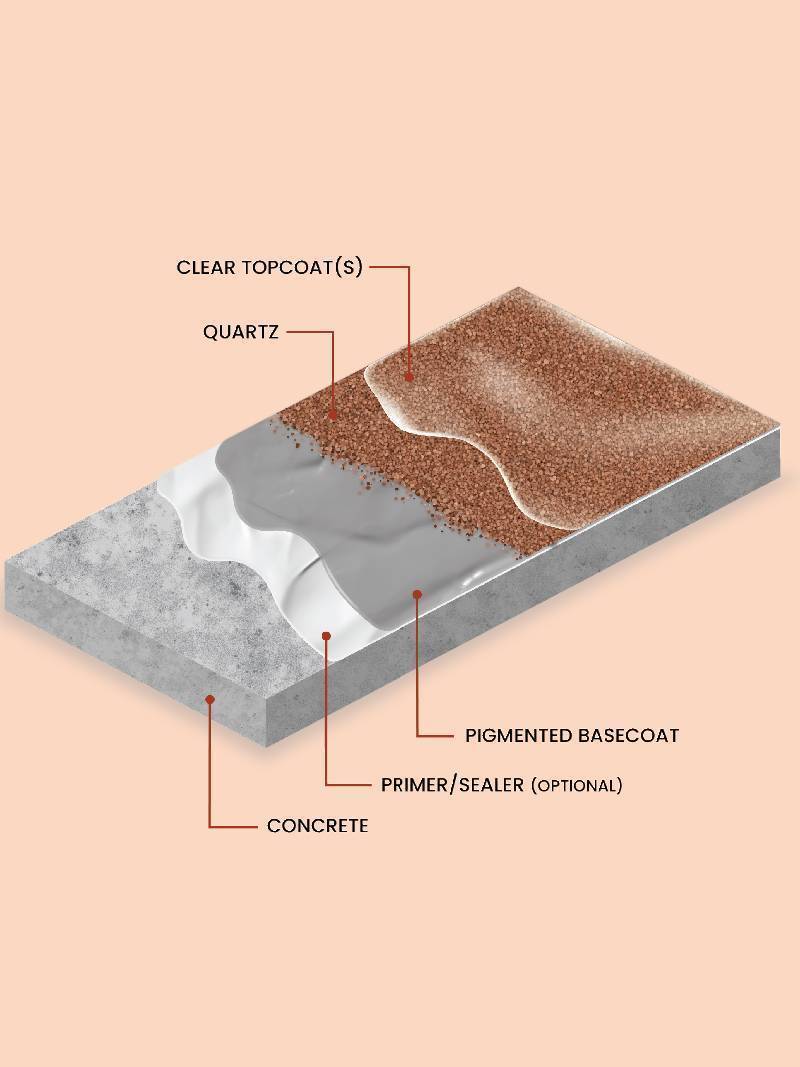 The membrane waterproofs the floor, and the sealant provides additional protection.
Services
Concrete Flooring Services for the most demanding projects
Get a Quote
Get your flooring project done right, on time, on budget, right from the start.
Whether you need a new floor for your office or warehouse, or are looking to upgrade your existing commercial floors, we have the experience and expertise to get the job done right.
Frequently Asked Questions About Heavy Traffic Floor Coating
WHAT MAKES HIGH-TRAFFIC COATING SO EFFECTIVE?
The elongated fibers protect against extreme pressure, preventing cracks in the substrate. The waterproofing prevents water damage and saltwater corrosion on the coast. The tough layer with UV protection guards against the elements.
CAN ANYONE LAY THIS TYPE OF PRODUCT?
Laying the membrane without damaging or wrinkling it and then getting a clean, even finish with the resinous layer is challenging. In theory, it's a simple process but a lot more demanding in practice. Therefore, it's best to leave these commercial projects to experts in heavy traffic coating in Washington DC, Maryland and Virginia areas.