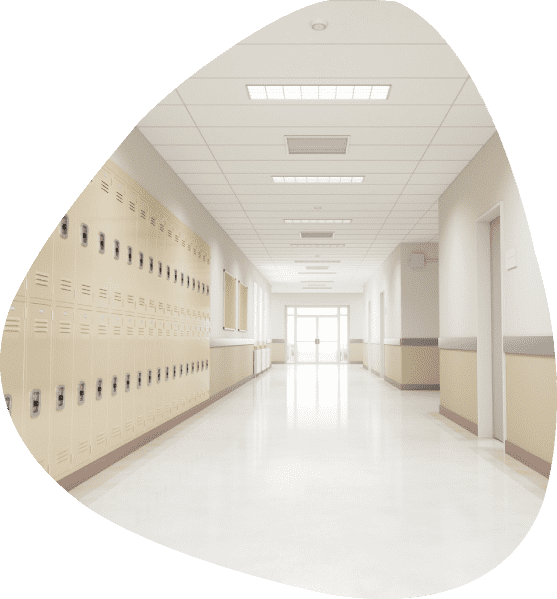 At Black Rhino Surfaces, we are proud to be the premier choice for school flooring solutions in the Columbia, Maryland, and Virginia districts. Our commitment to quality, expertise, and competitive pricing sets us apart.
We understand that flooring in educational facilities is not just about aesthetics; it's about creating a safe, durable, and inspiring environment for students and staff.
Our Expertise in Flooring for Schools
At Black Rhino Surfaces, we provide top-notch flooring solutions specifically designed for educational facilities.
Our experience in this sector equips us with the knowledge and skills to deliver flooring that looks great and stands up to the rigors of school life.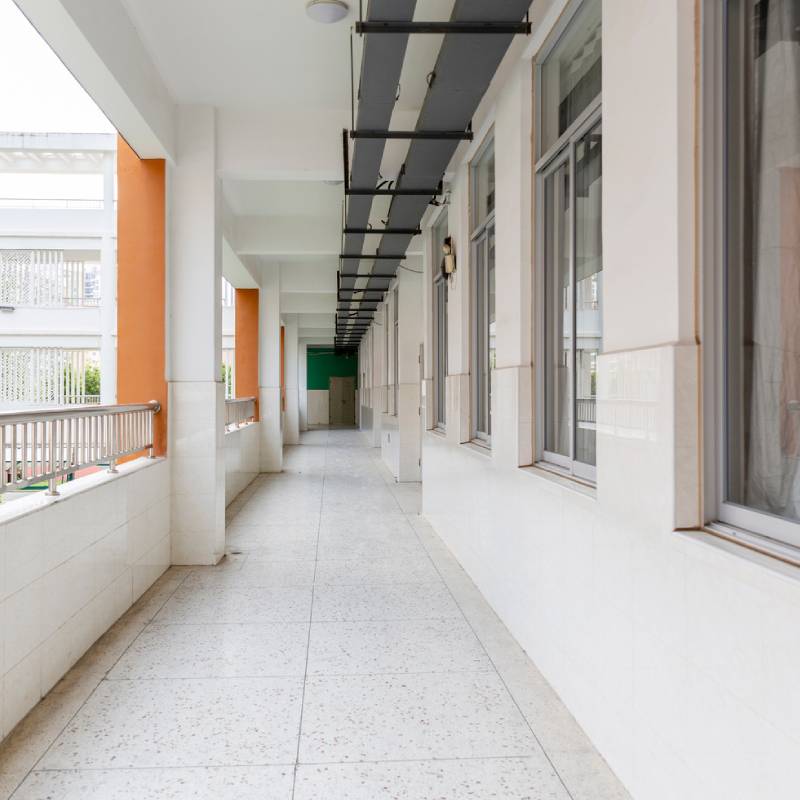 THE IMPORTANCE OF SCHOOL FLOORING MATERIALS

Safe and Durable Surfaces
The safety of students and staff is paramount. Our flooring options are chosen for their durability and safety features, ensuring a secure learning environment.

Aesthetic Appeal
We understand the importance of an attractive and inspiring school space. Our flooring options enhance the overall aesthetics of your school.

Easy Maintenance
Schools require low-maintenance flooring solutions. We provide easy cleaning and maintenance options, saving you time and resources.

Budget-Friendly Solutions
We offer cost-effective flooring options without compromising quality, making it easier for educational institutions to invest in quality flooring.
Our Flooring Services
Our comprehensive range of flooring services extends modular carpet throughout various areas within educational facilities, ensuring that every aspect of your school's flooring needs with professionalism and expertise: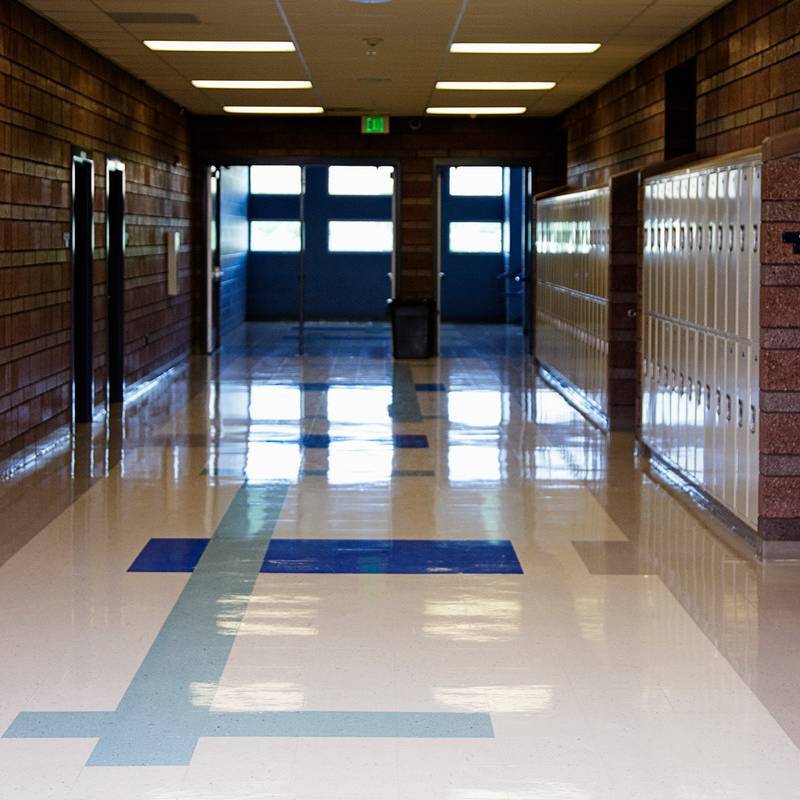 Classrooms
Our flooring solutions for classrooms focus on creating a conducive learning environment. They are durable, versatile, easy to clean, and enhance the overall aesthetics of the education space itself.
Hallways and Corridors
The hallways and corridors in a school see a lot of daily foot traffic, too. Our flooring options are selected to withstand wear and tear, ensuring longevity and safety.
Gymnasiums and Sports Areas
In gymnasiums and sports areas, safety is paramount. Our rubber flooring provides shock absorption and a non-slip surface, reducing the risk of injuries.
Laboratories
Laboratories require flooring that can withstand chemical spills and heavy equipment. Our laboratory flooring solutions meet these demands, ensuring a safe and practical environment.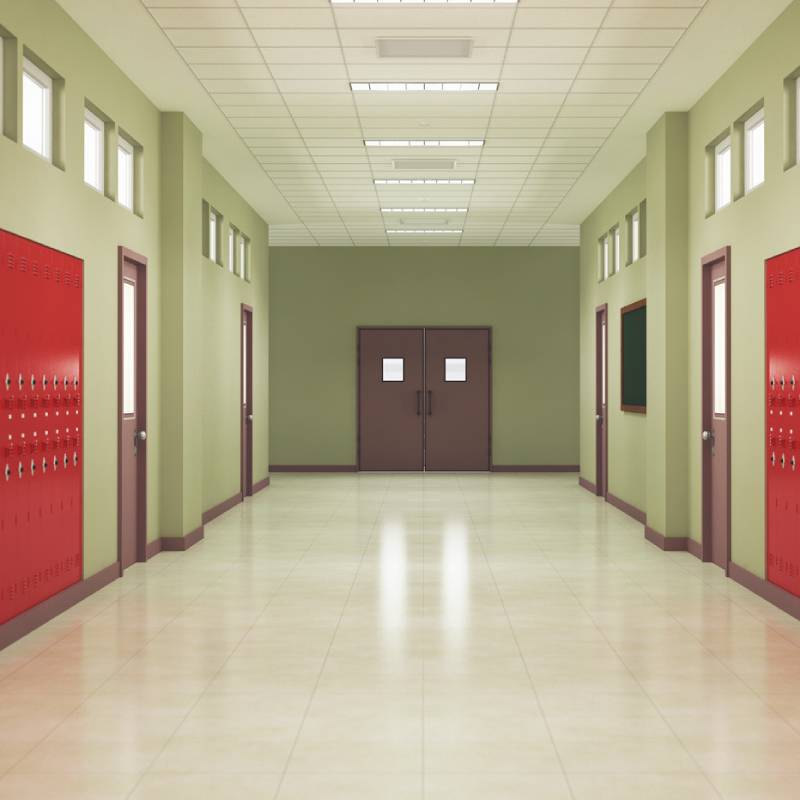 Customization Options
We understand that each school and education is unique. Our flooring customization options allow you to choose the flooring that best suits your school's requirements and reflects its character.
Types of Flooring for Schools
Explore a range of flooring options that cater to the varied needs of educational spaces.
Versatile Vinyl Flooring
Known for durability, ideal for high-traffic areas
Luxury Vinyl Tile (LVT)
Combines vinyl durability with the aesthetic appeal of natural materials.
Rubber Tile Flooring
Perfect for cushioning in gymnasiums, providing comfort and safety during physical activities.
Hardwood Flooring
Adds formality and elegance to classrooms, easy to clean and maintain.
Carpet Tile Flooring
Offers comfort and easy replacement in case of stains or damage.
Linoleum Flooring
A sustainable choice known for durability.
Ceramic or Porcelain Tile Flooring
Long-lasting with resistance to moisture, suitable for high-traffic areas.
Each option is tailored to provide durability, safety, and aesthetic appeal, ensuring a conducive learning environment for students.
Why Choose Black Rhino Surfaces
At Black Rhino Surfaces, we believe our commitment to excellence and the unique qualities of our team set us apart as the premier choice for school flooring solutions. Here's why you should choose us for your school's flooring needs:
Our Commitment to Quality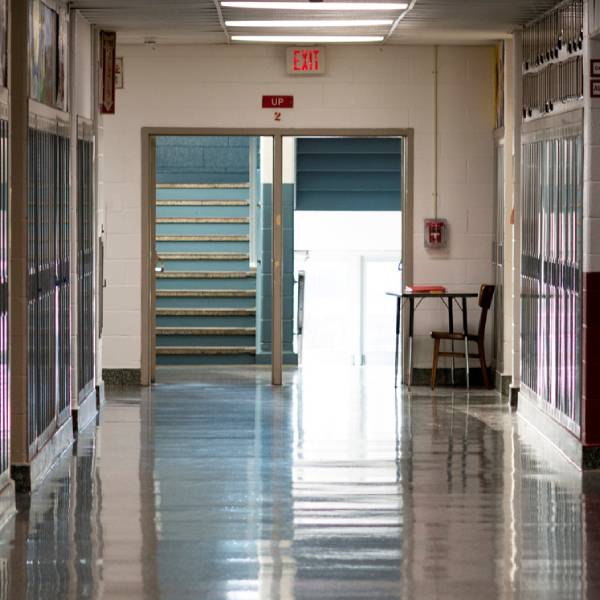 We understand that schools require flooring that looks good and stands up to the demands of everyday use.
Our materials and quality reflect our dedication to ensuring your school's flooring is visually appealing but also safe, durable, and long-lasting.
Our team comprises individuals with years of experience in the field. They have an in-depth understanding of school flooring projects' unique challenges and requirements.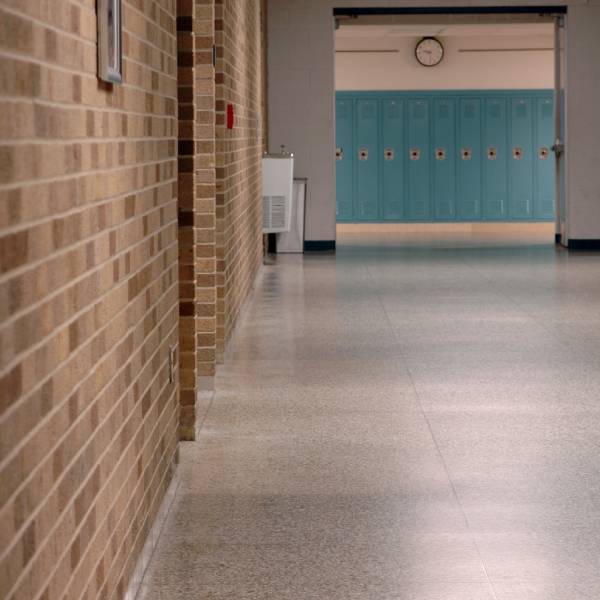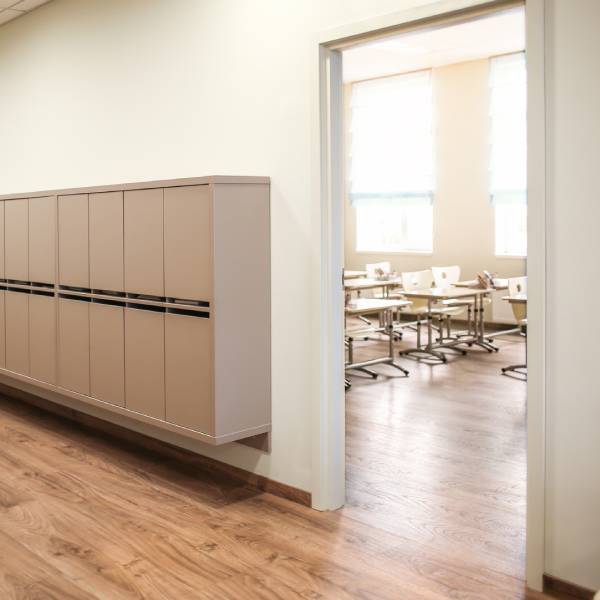 While we are committed to delivering high-quality flooring, we also understand the importance of budget considerations.
Our competitive pricing ensures you can benefit from top-notch materials and services without breaking the bank.
Our Process
Our comprehensive process ensures a smooth and successful flooring project for your school:
Initial Consultation
We work closely with you to understand the specific requirements of your school, such as the type of flooring needed, the areas to be covered, and any customization options you desire.
Surface Preparation
Our team will assess and prepare the existing surface, ensuring it is clean, smooth, and ready to receive the new flooring. This step is essential to guarantee a flawless and durable installation.
Epoxy Installation
We follow best practices and use quality adhesives and techniques to ensure a seamless installation, free from defects or imperfections.
Quality Assurance
We conduct thorough inspections and quality checks to ensure the flooring meets our high standards. We want you to have complete confidence in the durability and safety of the flooring we provide.
Project Completion
Our goal is to provide your school with flooring that enhances the learning environment, stands the test of time, and contributes to the overall success of your school district or institution.
Get a Free Estimate
Enter your information below and get a free consultation and quote from our flooring experts for your school or university. Our experienced crew operates work in all areas of Washington DC, Maryland and Virginia.
Frequently Asked Questions
Which is the best stain-resistant tile for school floor tiles?
For stain resistance, ceramic or porcelain tile flooring is a strong choice. These tiles are highly water resistant to staining and can be easily maintained and cleaned, making them suitable for high-traffic areas in schools.
Is vinyl composition tile suitable for school flooring?
Vinyl composition tile (VCT) is a suitable option for school flooring, particularly in areas with moderate foot traffic, such as hallways and corridors. VCT is cost-effective, easy to maintain, and has various colors and designs.
How to maintain school flooring for schools?
Cleanliness is essential to maintaining school flooring. Some basic maintenance practices include sweeping and mopping, using appropriate cleaning solutions, and promptly addressing spills. For specific school flooring materials and types, maintenance recommendations may vary.
Which flooring can withstand high foot traffic in a school building?
Rubber and epoxy flooring are excellent choices for areas with high foot traffic. Rubber flooring provides cushioning and durability, while epoxy flooring offers exceptional wear resistance.
Which school floor tiles have the most added benefits after installation?
Luxury Vinyl Tile (LVT) often offers added benefits after installation. LVT provides aesthetic appeal, durability, and ease of maintenance, making it a wise long-term investment.
How do school flooring options impact indoor air quality?
School flooring options can significantly influence indoor air quality. To ensure good indoor air quality, choose flooring materials that emit low levels of volatile organic compounds (VOCs) and are easy to clean to prevent the buildup of allergens. Look for flooring solutions that contribute to a healthier learning environment.
Are school flooring options offering soft underfoot comfort and slip resistance?
Some school flooring options balance soft underfoot comfort and slip resistance—for instance, sheet vinyl.
Services
Concrete Flooring Services for the most demanding projects