Black Rhino Surfaces is your trusted partner for premium metallic epoxy for floors solution.
We pride ourselves on transforming your residential and commercial spaces into stunning works of art with our exceptional flooring services.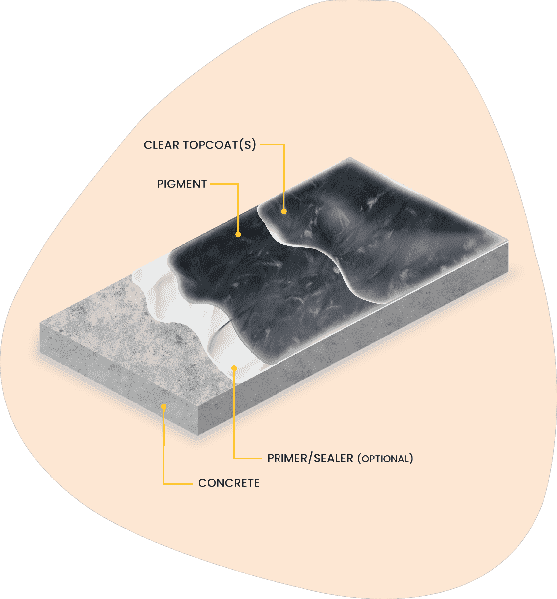 Service Areas
We proudly serve the District of Columbia, Maryland, and Virginia, ensuring that our top-notch metallic coating and epoxy services are readily accessible to clients in these regions.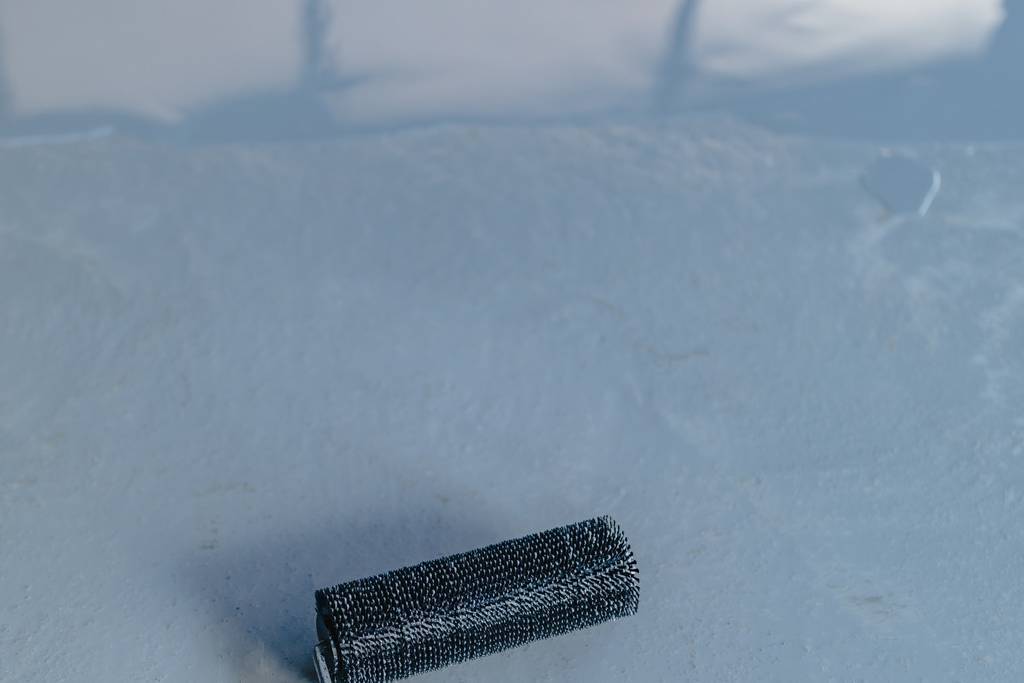 The Beauty of Metallic Epoxy Floors
Metallic epoxy flooring is a unique flooring option that combines elegance and durability. These floors are created by blending metallic pigments into epoxy resin, resulting in a stunning, three-dimensional effect that mimics the appearance of wet, flowing liquid metal.
Key Features:
Aesthetic Brilliance: Metallic epoxy flooring offers a mesmerizing, high-gloss finish with various colors and patterns.
Exceptional Durability: They are incredibly durable, resistant to heavy foot traffic, and can withstand wear and tear.
Easy to Clean: These floors are straightforward, requiring occasional resealing and wiping.
Versatility: Suitable for both residential and commercial spaces, metallic epoxy flooring is an excellent choice for various applications.
Advantages of Metallic Epoxy Floor Coatings
When you opt for metallic epoxy flooring, you open the door to a world of benefits that go far beyond ordinary flooring options. Here's a primer on why metallic epoxy shines:
Longevity: These floors are engineered for durability, capable of withstanding heavy foot traffic and resisting wear and tear, ensuring your investment stands the test of time.
Customization: Tailor your flooring to your unique style and preferences with various design options. The ability to customize your floor means you can make a statement that's uniquely yours.
Low-Maintenance: Metallic epoxy is a seamless and low-maintenance choice. It resists the pitfalls of traditional flooring types, which can be hard to clean and prone to damage.
OUR SERVICES
At Black Rhino Surfaces, we offer a comprehensive range of metallic epoxy floor services to meet your unique needs.
Metallic Epoxy Installation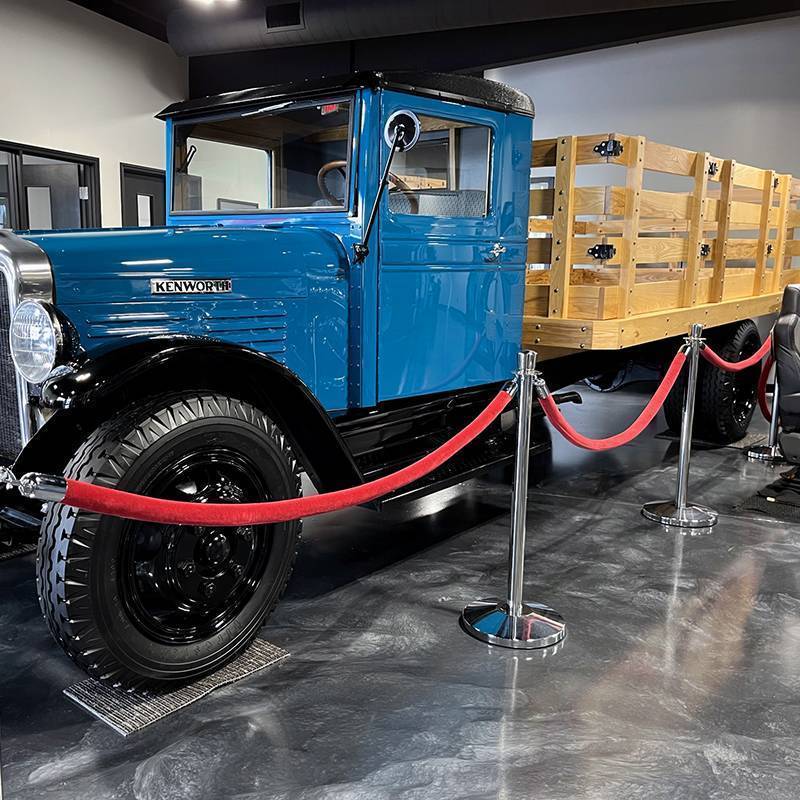 Our expert team specializes in the precise installation of metallic epoxy flooring, ensuring a seamless finish that will leave your space looking impeccable.
We understand that your flooring should reflect your style and taste. That's why we provide an array of customization options to create a design that's uniquely yours.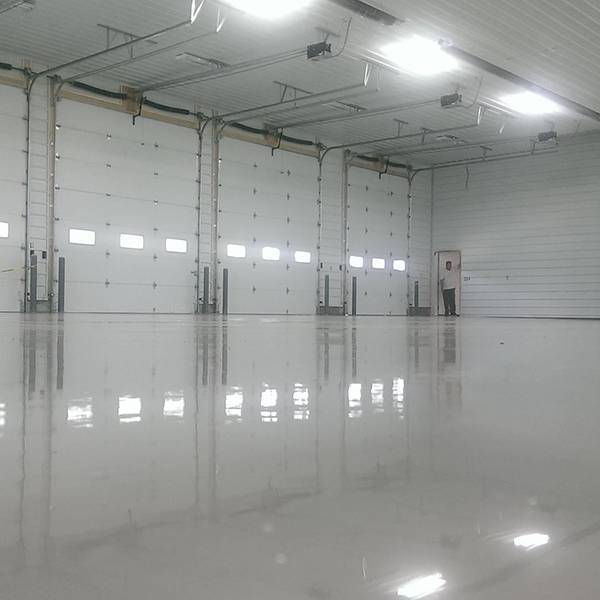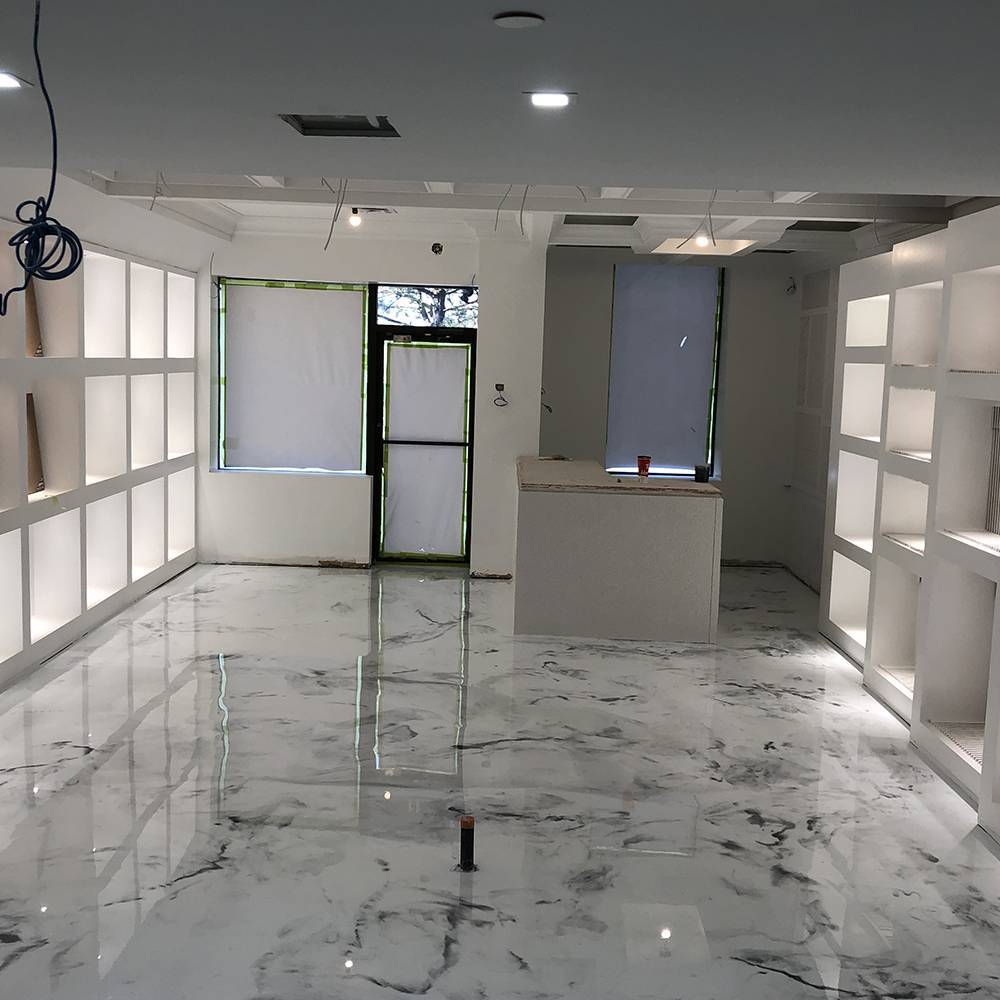 Proper preparation is crucial for a flawless, metallic floor epoxy installation. Our team ensures that your existing floor achieves the best results.
We don't just install your metallic epoxy flooring; we also guide their care and maintenance to keep them looking impeccable for years to come.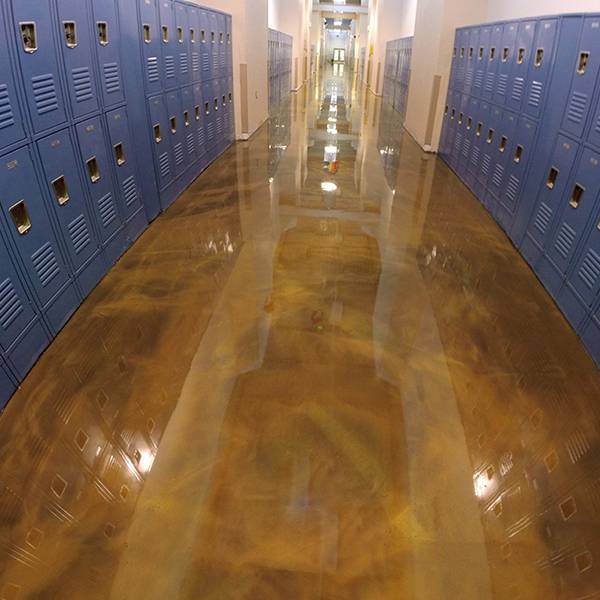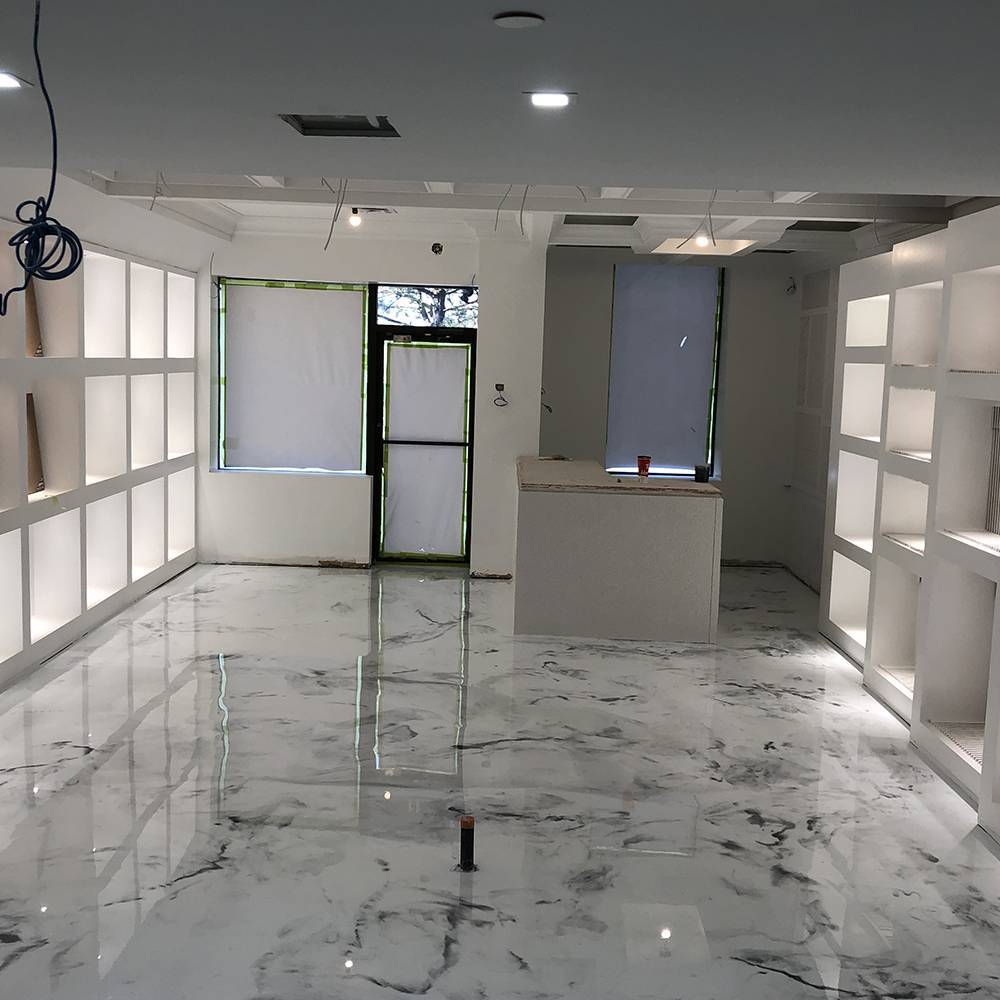 For your peace of mind, we offer warranties on our installations to protect your investment.
Tips for Maintaining Your Metallic Floors
Ensuring your metallic epoxy flooring retains its stunning allure is straightforward. Here are some essential tips to keep your floors looking flawless: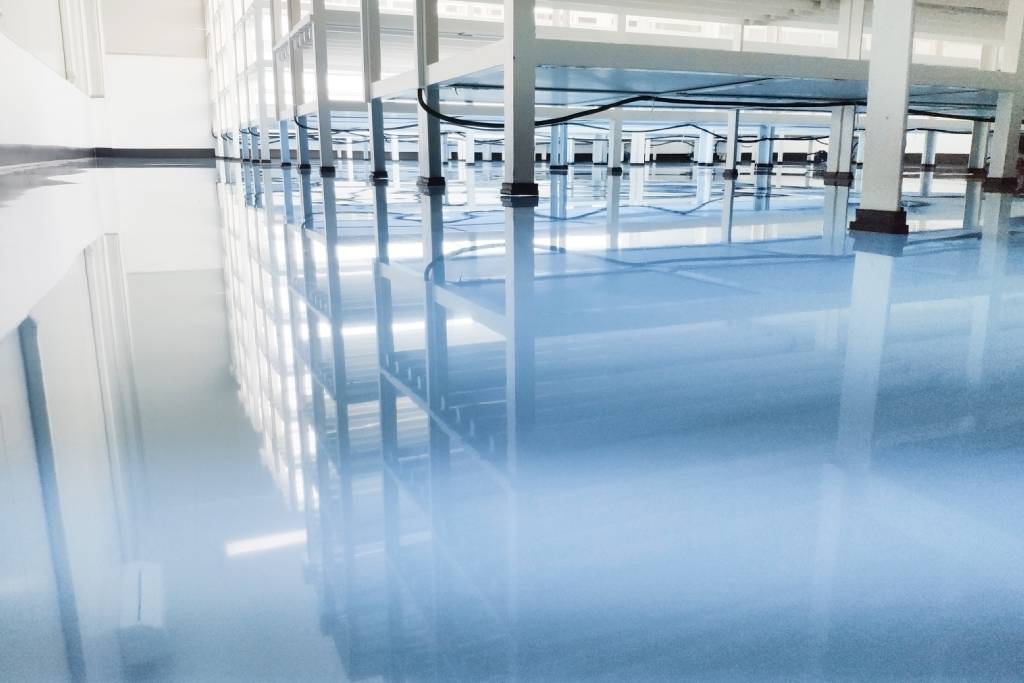 Regular Cleaning: Wipe away dust and debris with a soft, dry mop or a dust mop. For deeper cleaning, use a pH-neutral cleaner and a microfiber mop. Avoid harsh chemicals, as they can damage the epoxy finish.
Resealing: Periodically resealing your metallic epoxy flooring helps maintain its luster and protect against wear. The frequency of resealing depends on the level of foot traffic, typically every 1-3 years.
Avoid Scratches: Place furniture pads under heavy objects to prevent scratches. High heels and sharp objects can also harm the epoxy surface, so handle them carefully.
Stain Removal: Promptly clean up spills, especially acidic or harsh substances. These can stain if left unattended. Use a soft cloth and a pH-neutral cleaner to blot the stain gently.
Prevent Water Damage: While metallic epoxy flooring is water-resistant, excessive water exposure can damage the finish. Use mats or rugs in areas prone to moisture, like kitchens and bathrooms.
Regular Inspections: Periodically check your floor for any signs of wear or damage, such as scratches or dull spots. Address any issues promptly to prevent further damage.
Testimonials
Please read what our satisfied customers say about their experience with Black Rhino Surfaces and our exceptional metallic epoxy flooring.
"I couldn't be happier with the metallic epoxy floors provided by Black Rhino Surfaces. The transformation of my kitchen and living room is simply remarkable. The beautiful, glossy finish adds a touch of elegance that truly sets my home apart. Even better is the ease of maintenance – a quick wipe, and they're as good as new. Black Rhino Surfaces made the entire process seamless, from design selection to installation. I highly recommend them to anyone looking to elevate their space."
"As a business owner, I was searching for a flooring solution to make my commercial space stand out and withstand the daily hustle and bustle. Black Rhino Surfaces exceeded my expectations with their metallic epoxy floors. The garage flooring not only looks fantastic but also handles the heavy foot traffic like a champ. The customization options allowed me to brand my space uniquely, and it's been a talking point among my customers. I couldn't have asked for a better flooring solution, and I am delighted with the service I received."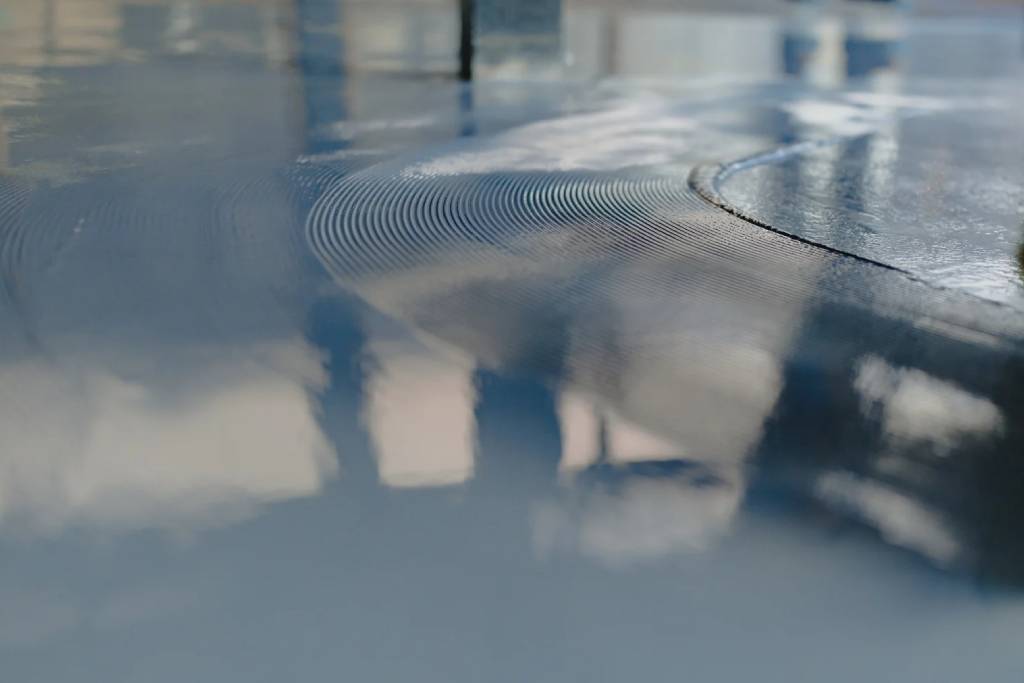 Why Choose Black Rhino Surfaces for Metallic Flooring
When you choose Black Rhino Surfaces, you're choosing unparalleled expertise, artistry, and quality.
We are committed to delivering the best metallic epoxy floors with high performance and a customer experience that surpasses your expectations.
Contact Us
Have questions, or are you ready to get started?
Reach out to our friendly team for personalized guidance and a free consultation.
Frequently Asked Questions
What is the cost of metallic epoxy floor coating?
Our pricing varies based on the scope of the project and design preferences. Contact us for a customized quote tailored to your needs.
How long does the installation process take?
The timeline depends on the size and complexity of the project. We'll provide you with a precise estimate during the consultation.
Is metallic epoxy suitable for residential and commercial spaces?
Absolutely. Metallic epoxy is versatile and can suit the unique requirements of both residential and commercial spaces.
Can existing floors be transformed with a metallic coat of epoxy?
In many cases, existing floors can be prepared and transformed with metallic epoxy, making it a cost-effective choice.
What design options are available?
The design possibilities are virtually limitless. We offer a wide range of colors, patterns, and effects to create a floor that matches your vision perfectly.
What is metallic epoxy for floors?
Metallic epoxy is a unique flooring system that mixes metallic pigments with epoxy resin. It produces a visually stunning, three-dimensional effect, making it an ideal choice for residential and commercial spaces.
Do metallic epoxy floors require a clear protective topcoat?
Yes, for optimal durability and protection, it's recommended to apply a clear protective topcoat. This coat helps safeguard the metallic design and enhances the final finish.
Is the clear topcoat optional?
While it's not mandatory, applying a clear topcoat is advisable. It significantly prolongs the life of the metallic epoxy, ensuring it retains its luster and resists wear and tear.
Do metallic epoxy floors require a primer coat?
Yes, a primer coat is essential for proper adhesion and preparation of the existing surface. It ensures a seamless application of the metallic epoxy.
Can metallic epoxy be used for garage flooring?
Yes, metallic epoxy is a suitable choice for garage flooring. It not only provides an attractive, durable finish but also makes maintenance a breeze.
What is clear epoxy, and how is it used with metallic epoxy floors?
Clear epoxy as a topcoat in metallic epoxy flooring systems to protect and enhance the metallic design. It adds a high-gloss finish to the floor.
How can I clean my metallic epoxy floor?
To clean a metallic epoxy floor, use denatured alcohol and a soft mop or cloth. Avoid abrasive cleaners that can damage the finish.
Can I add a non-skid additive to my metallic epoxy floor?
Yes, you can incorporate a non-skid additive to enhance the slip resistance of your metallic epoxy floor, making it safer, especially in high-traffic areas.
Are there various color combinations available for metallic epoxy floors?
Yes, you have many color combinations when designing your metallic epoxy floor. The possibilities are virtually endless, allowing you to create a foundation that matches your style and vision.
How do I achieve the final finish for my metallic epoxy floors?
The final finish for metallic pigment epoxy floors is carefully applying metallic pigments and epoxy resin. The clear topcoat enhances the overall appearance and gloss.
Can metallic epoxy be applied to two floors in the same space with different designs?
Yes, it is possible to apply metallic epoxy to two separate floors within the same space, each with its unique design. This customization allows for distinct aesthetics in various areas of your property.
Services
Concrete Flooring Services for the most demanding projects