EPOXY FLOORING Contractors
About Black Rhino Surfaces
We provide best in class epoxy flooring services for residential and commercial properties in Maryland, Washington DC and Virginia areas. We specialize in the installation of durable epoxy flooring systems, polyurethane flooring systems, and several high-performance epoxy flooring solutions.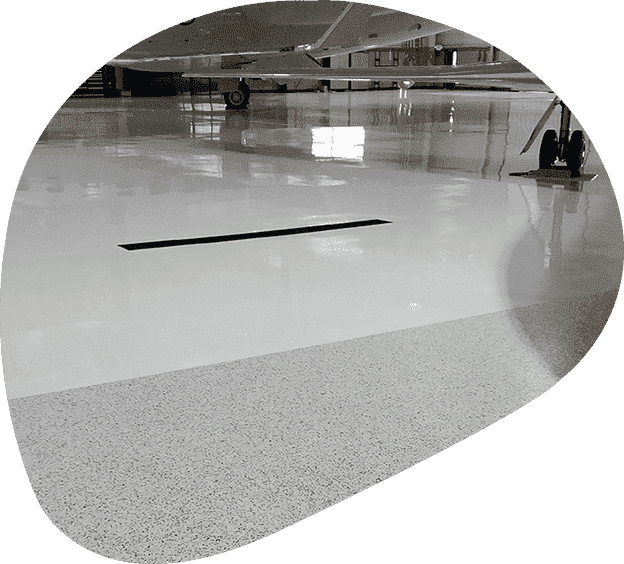 Services
Concrete Flooring Services for the most demanding projects
Gallery
We offer a wide range of epoxy flooring solutions to meet your specific needs, including epoxy coatings, flake epoxy floors, quartz epoxy system and more. Our team of experienced epoxy flooring contractors will work with you to find the perfect solution for your space, budget, and aesthetic preferences.
We also offer a variety of custom design options to fit your specific needs. Whether you're looking for a simple, yet stylish solution for your office space, or a more elaborate design for your manufacturing facility, we have the perfect solution for you.
Get a Quote
No obligation. Quick Assessment. 1 business day TAT.
Get your flooring project done right, on time, on budget, right from the start with our professional team of Epoxy Flooring Contractors.
Whether you need a new floor for your office or warehouse, or are looking to upgrade your existing commercial floors, with new epoxy floor coatings, we have the experience and expertise to get the job done right.

Choose durable and reliable epoxy flooring solutions for your warehouse. Black Rhino Surfaces offers a range of options designed to meet the demands of high-traffic commercial spaces. Keep your operations running smoothly with our expertly installed flooring solutions.

Schools require durable, safe and low-maintenance flooring to accommodate the high traffic of students and teachers. Our specialized flooring solutions meet these needs and provide a visually appealing environment for learning. Choose the right epoxy flooring for your school today.

Discover the right flooring options for commercial kitchens in restaurants, hotels, cafes and coffee shops. Choose from a wide variety of durable and low-maintenance solutions that meet industry standards. Our commercial kitchen epoxy flooring options provide a safe and attractive finish. Invest in a solution that fits your needs and budget.

Transform any type of retail setup with durable and low-maintenance flooring systems. Our flooring solutions cater to the demanding needs of the busiest shopping malls and retail stores. Choose from a variety of materials to enhance the look and feel of your store.

Our Hospital Flooring Solutions abide by strict standards required including hygiene, safety, and durability. The right type of epoxy flooring can help improve patient safety and staff efficiency.

The right flooring for offices can help enhance the look and operation of your company. Black Rhino Surfaces offers durable and low-maintenance epoxy flooring systems. Additionally, it is easy to clean, keeping your office looking like new. Get reliable epoxy floor or concrete floor installations with minimal downtime to your operations.

Pharmaceutical flooring plays a crucial role in maintaining a sterile and safe environment for the production and storage of healthcare products. It must meet stringent requirements for cleanliness, durability, and resistance to chemicals and impacts. Well designed epoxy floors provide a low-maintenance and attractive finish, while ensuring compliance with industry regulations. This helps to reduce the risk of contamination, improves overall operations, leading to a safer and more efficient facility.

We provide durable and low-maintenance epoxy flooring solutions for your auto shop garage floor. Our epoxy floor coating options are specifically designed to withstand heavy machinery, chemicals, and oil spills, ensuring a safe and efficient workspace. Trust Black Rhino Surfaces to provide a high-performance flooring solution for your auto shop.

Get the right epoxy floors for your dog kennel with durable, low-maintenance options that will stand up to the wear and tear of daily use. Choose from a range of solutions that are designed to meet the specific requirements of this high-traffic environment, ensuring a safe and hygienic space for our furry friends. With options that are easy to clean and maintain, you can keep your kennel looking gorgeous for years to come.

Looking for durable and functional flooring options for your airplane or helicopter hangar? Our Hangar Flooring Solutions offer the appropriate balance of strength, durability, and safety. With a slip-resistant surface, protection against chemicals and fuel spills, our low-maintenance solutions promise a long-lasting and functional flooring system for any size aviation facility.