Welcome to the Black Rhino Surfaces expert shop flooring guide on how epoxy flooring can transform your auto shop floor into a functional and visually appealing space.
With our high-quality epoxy flooring solutions, you can optimize productivity, ensure safety, and enhance the overall aesthetics of your garage shop. Discover the benefits of epoxy flooring for auto mechanic shops and why it's the ideal choice for garage floors.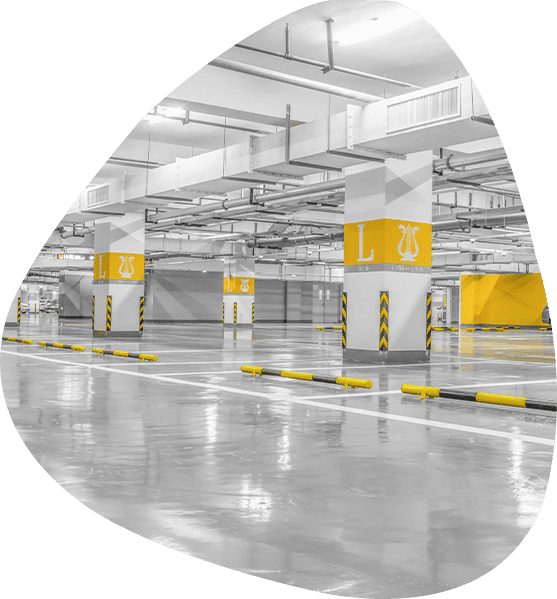 Common Challenges with Auto Shop Flooring

Cracks
High foot traffic and heavy equipment frequently cause cracks and may lead to safety hazards.

Job hours
Auto repair industry demands 100% uptime without pausing business.

Abrasion resistance
The need for a reliable floors that can handle repetitive scraping.

Cost effective
An auto mechanic shop requires minimal maintenance and zero downtime.

Impact resistant
Ability to withstand tools and heavy equipment falling without damaging the floor.

Stain Resistance
Ability to easily clean the floor with spills of Chemicals, Oil, Fuel, etc
We understand these challenges and the need for a durable and reliable epoxy floor coatings that can cater to the demands of automotive environments.
The Solution: Epoxy Flooring for Auto Shops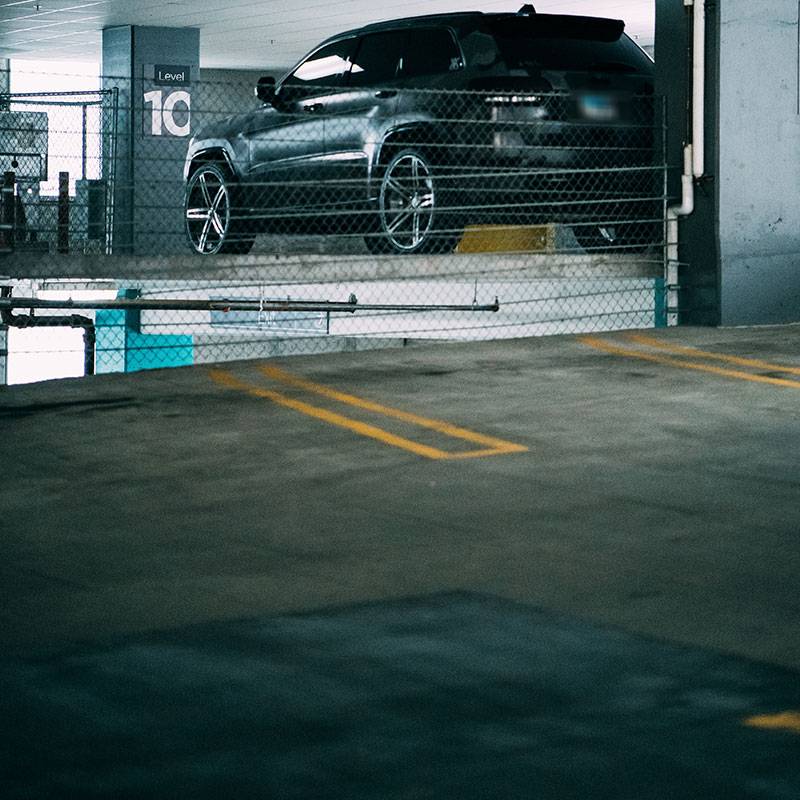 Our epoxy flooring solution for auto shops provides a comprehensive solution to address the challenges you face.
Epoxy is a versatile and durable material that offers numerous benefits for your garage shop. Its seamless, non-porous surface resists chemicals, oils, and stains, making it easy to clean and maintain. Furthermore, it is known for its performance with higher durability, ability to withstand heavy traffic, impact, and abrasion.
Epoxy flooring is known for its durability and longevity, reducing the need for frequent repairs or replacements, thus saving you money in the long run.
Get a Quote
Take the first step towards transforming your auto repair shop with our floor coatings. Schedule a free consultation today!
Why choose Black Rhino Surfaces?

20+ Years Experience
Over 20 years of experience in floor coating and automotive garage floor projects across the Washington DC, Maryland and Virginia region.

Skilled Professionals
Our dedicated team of floor install experts will ensure your project is complete on time and with up to your satisfaction.

Cost effective
Our automotive garage floor solutions are priced very competitively per square foot and we offer easy payment options for new customers.

Customization of floors
Bespoke, high performance epoxy pattern and color options to match your brand and make your shop floor aesthetically pleasing to customers.
Our Process
Our comprehensive solution to install high performance auto shop flooring is as follows:
Assessment: Our team of flooring experts will assess your entire project, including number of cars, people walking, existing wear and tear and provide a quote including schedule and money.
Initial Floor Preparation: The existing floor is thoroughly cleaned, repaired, and prepared to ensure proper adhesion of the epoxy coating. This may involve grinding, shot blasting, or other methods to remove any contaminants and create a rough surface.
Primer Application: A primer coat is applied to the prepared floor to enhance adhesion and create a strong bond between the concrete and the epoxy coatings. This is to ensure a car parked with hot tires does not pick up the top coat (like an acrylic sealer) also known as the "Hot-car pickup" effect.
Epoxy Application: The coating is applied to the primed floor using a roller or a trowel. Multiple layers may be applied, depending on the desired thickness and how tough you wish to make the floors.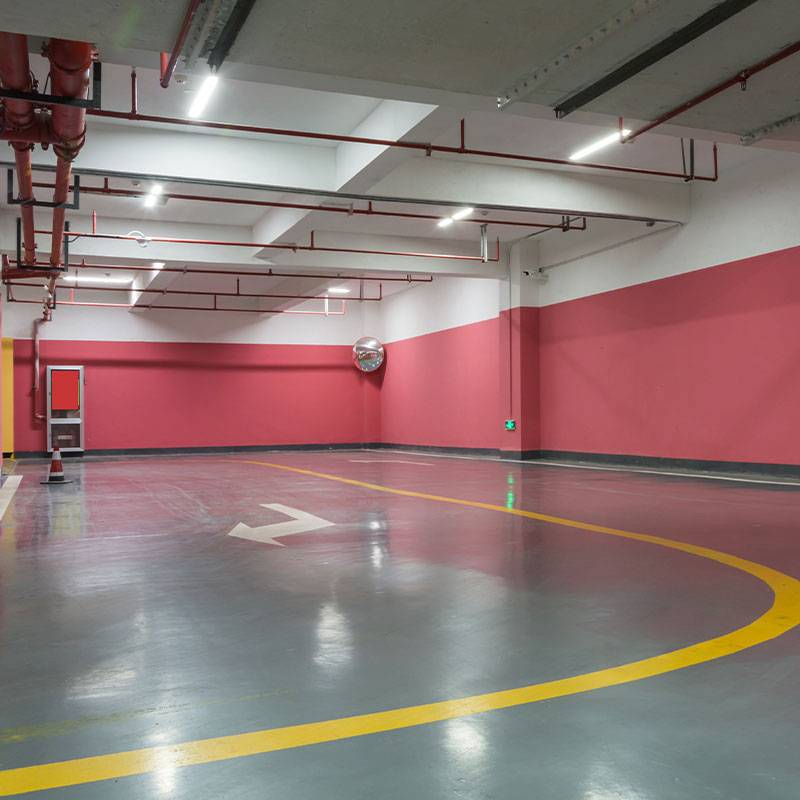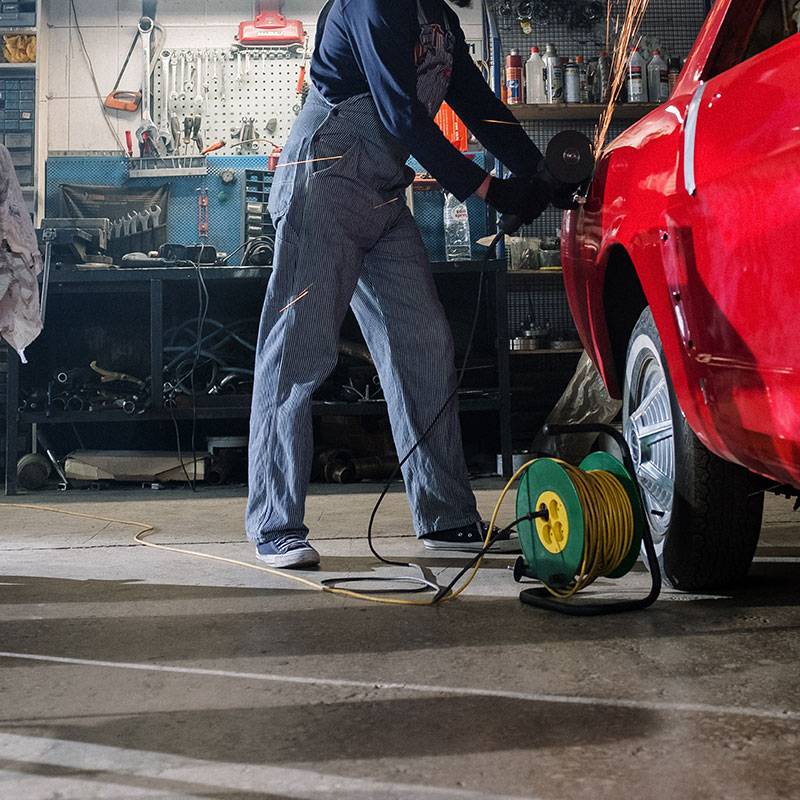 Optional Decorative Elements: If desired, decorative elements such as colored flakes, metallic pigments, or custom designs can be added to enhance the visual appeal of the epoxy floors.
Curing & Drying: The epoxy coating is left to cure and dry for the recommended time, allowing it to harden and develop its full strength and chemical resistance.
Topcoat Application: To reduce wear and tear and to better protect the shop floor, a clear topcoat is applied to provide an additional protective layer and enhance the gloss or finish of the epoxy floor.
Final Inspection: Once the floor is fully cured, a final inspection is conducted to ensure the integrity of the installation and that the floor coatings are completely dry before moving back in.
Frequently Asked Questions
How long does it take for a new auto shop installation?
Typically between 5-10 business days to complete a 5,000 sq. ft auto shop project.
Is using an acrylic sealer necessary?
No, it is optional. It is applied over a cured floor to either provide an additional layer of protection or to enhance aesthetics.
What kind of materials or which brands of coatings do you use?
We use high-quality coatings material only from reputed manufacturers.
Can you help us remove the old tiles?
Yes, we can quote you to remove old tiles or any other type of floor coating.
Can we park a car inside while the project is in progress?
Services
Concrete Flooring Services for the most demanding projects