Urethane Floor Coatings For Commercial industrial Areas
Urethane Epoxy Floor Coatings are an almost indestructible protective layer for multiple flooring systems. They're trendy in the food and beverage industries because they resist high temperatures and moisture. They protect against wear and tear and chemical spills in an industrial setting.
Urethane epoxy floor coatings are stronger and more durable than other epoxy flooring options, making an excellent top coat. They bond well to epoxy but not directly to a concrete surface. Therefore, we recommend speaking to a specialist from Black Rhino Surfaces about the best choice for special for your business.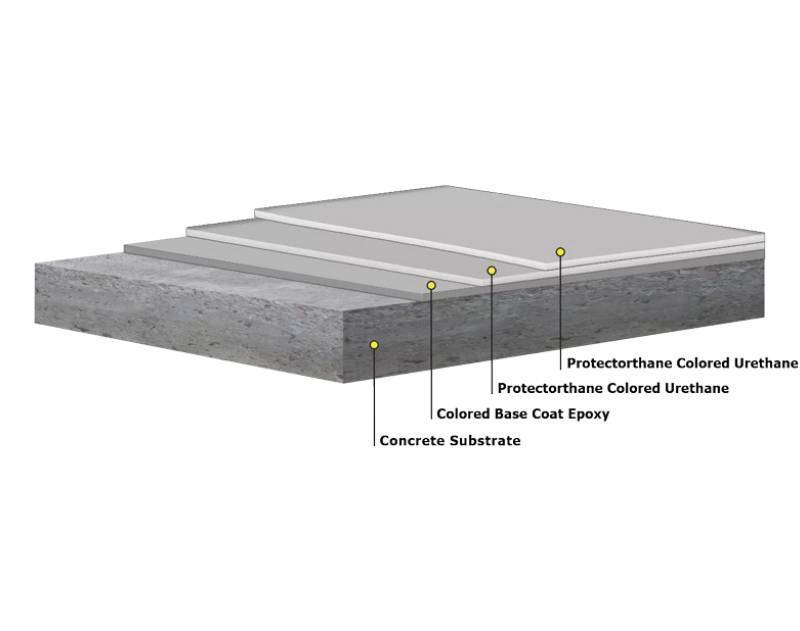 Benefits of Urethane Coating for Commercial and Industrial Floors
There are several benefits, including:

High Impact

High Strength

Chemical Resistant

High Traffic
Best Types of Urethane Floor Coating Applications
Several industries benefit from urethane epoxy floor coatings in Washington DC, Maryland and Virginia areas.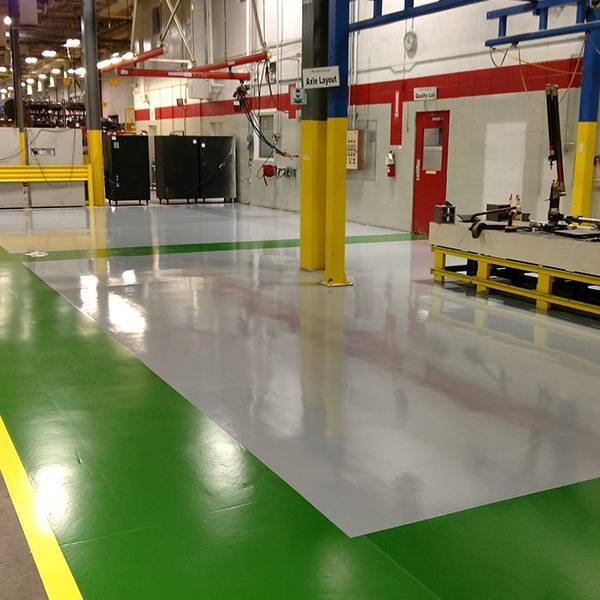 Oil from machines and compounds used in manufacturing can stain concrete floors and create a slipping hazard. With the proper non-porous sealant, cleaning up these spills becomes far easier.
Urethane Epoxy Flooring makes a great commercial kitchen floor due to its many benefits. Employees rush around carrying hot food and serving dishes. In such instances, you need excellent traction and the ability to clean spills easily to produce a safe working environment.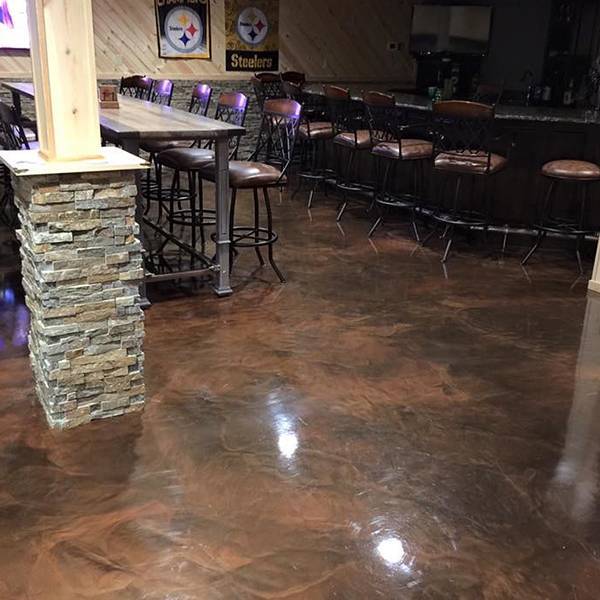 Commercial Kitchen Flooring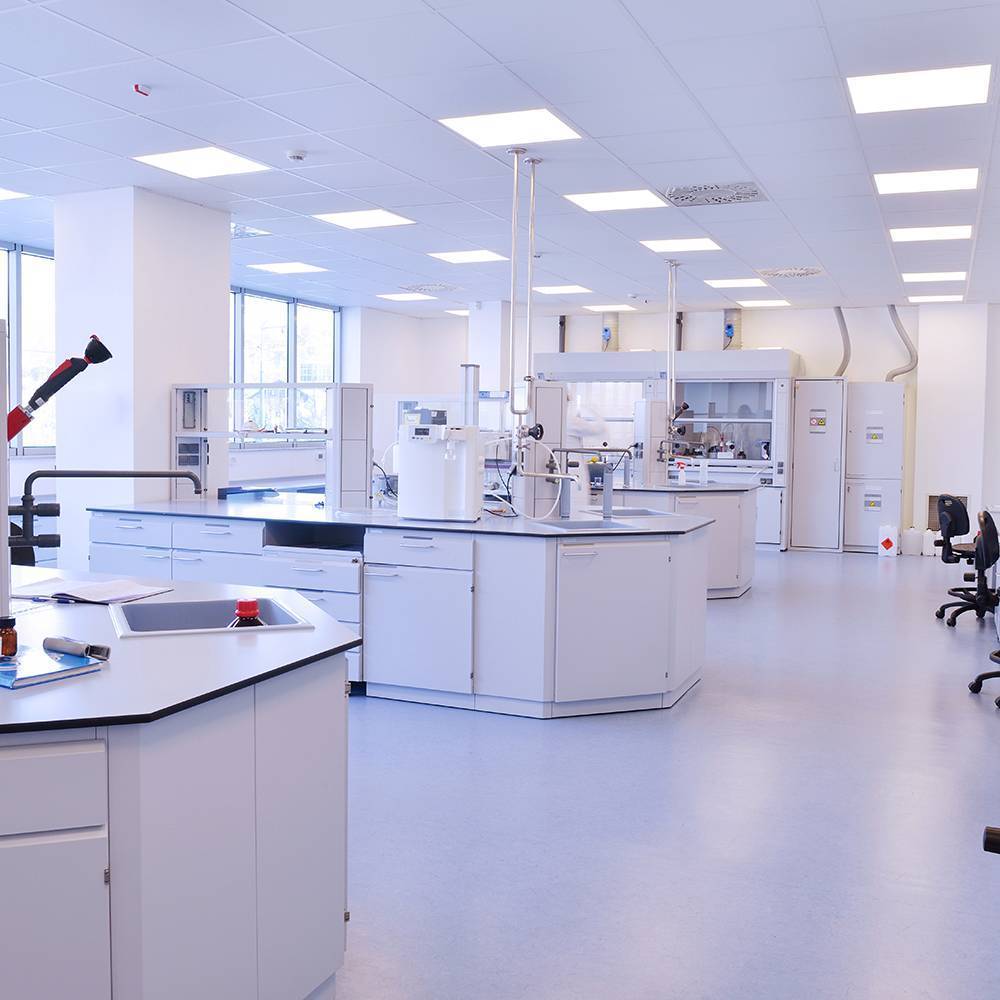 Pharmaceutical companies must work in a sanitary environment. Floors need to be simple to clean and resistant to heat and chemicals. A conventional epoxy floor won't hold up well in this environment, so you need the more durable urethane epoxy floor coatings.
Businesses working with chemicals require durable solutions for their flooring. Our chemical-resistant, impermeable urethane epoxy floor coatings fit the bill.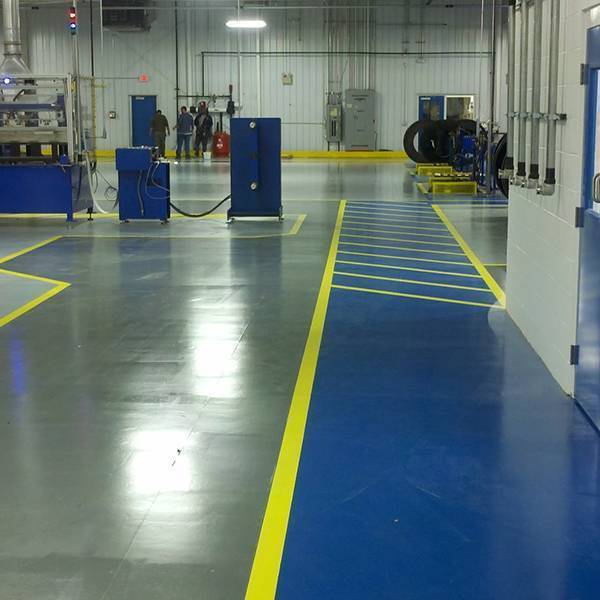 Companies that Deal with Chemicals
Services
Concrete Flooring Services for the most demanding projects
Get a Quote
Get your flooring project done right, on time, on budget, right from the start.
Whether you need a new floor for your office or warehouse, or are looking to upgrade your existing commercial floors, we have the experience and expertise to get the job done right.
Frequently Asked Questions About Urethane Flooring
WHAT IS THE DIFFERENCE BETWEEN URETHANE AND POLYURETHANE, AND EPOXY?
Urethane is a high-performance product that lasts longer than the other two. Polyurethane is similar but less durable and more rigid. Epoxy is the least stable and can yellow in direct sunlight.
IS URETHANE SUITABLE FOR CONCRETE?
No. It doesn't adhere as well as conventional epoxy and is better as a topcoat.
HOW DO YOU PREP A CONCRETE FLOOR FOR A URETHANE EPOXY?
You pour a layer of standard epoxy to which the urethane epoxy floor coatings.